On each Lync 2013 Front End the Data MCU will attempt to connect to the Lync Web App Reach URL over TCP/8061 every thirty minutes, this poke event uses the server FQDN. If the External Lync Web Services is using a certificate that doesn't contain the server FQDN, a 41029 will be recorded to the Event Log every poke.
Server FQDN is not included by default when requesting a separate certificate for the Lync External Web Services.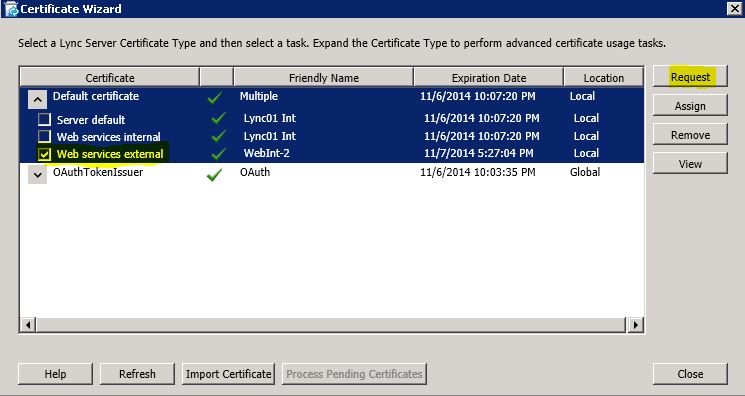 During testing I have found this is a noise event and has no impact.
Status:
Product Group - as by design