I get the pleasure of working with a verity of Multi-Forest environments, today's scenario is a hosted Skype for Business environment within a Resource Forest and leveraging Exchange Online. The design is similar to the documentation on TechNet for Configure a Multi-Forest Environment for Hybrid Skype for Business but without the Hybrid of Exchange or Skype for Business.
Modified Topology Diagram: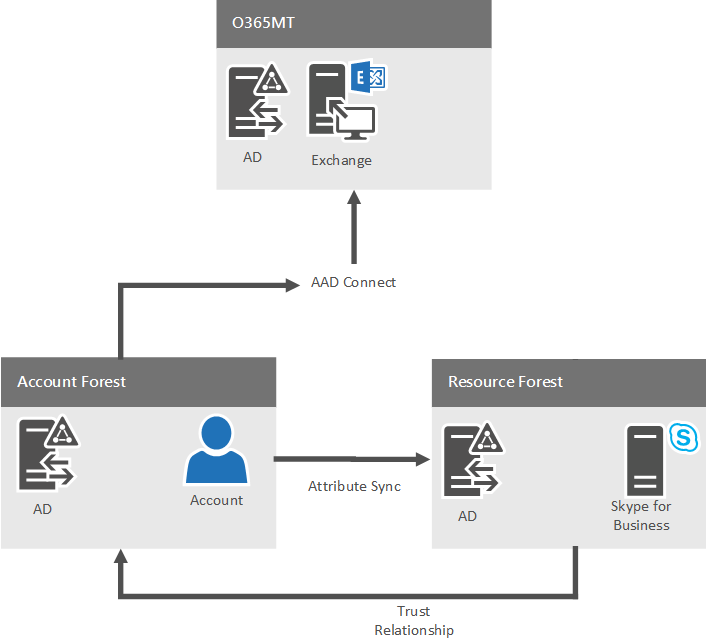 A Client reported that when creating a new Skype Meeting in Outlook and modifying the meeting options to allow "People I invite from my company" to bypass the lobby, the company invitees are still directed to the lobby for the meeting.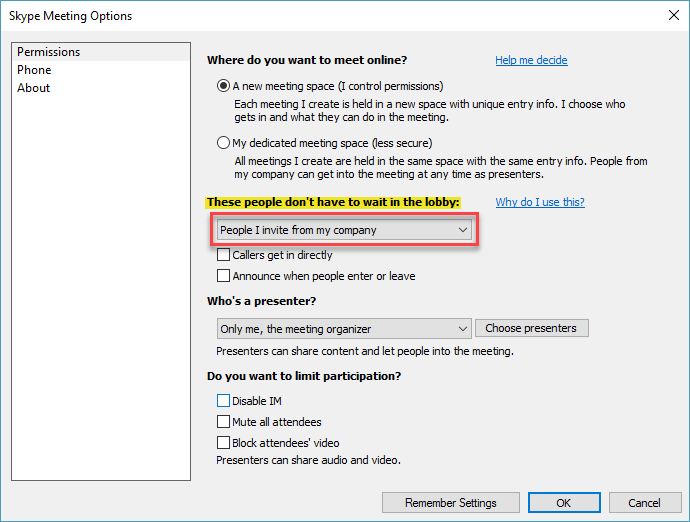 What's interesting is if the Organizer selects "Anyone from my organization" the invitees from the company bypass the lobby as expected.


First step was to check the Skype for Business client and Exchange connectivity (MAPI/EWS). All good there…


Now to check the Contact Card, yes the sip address is shown.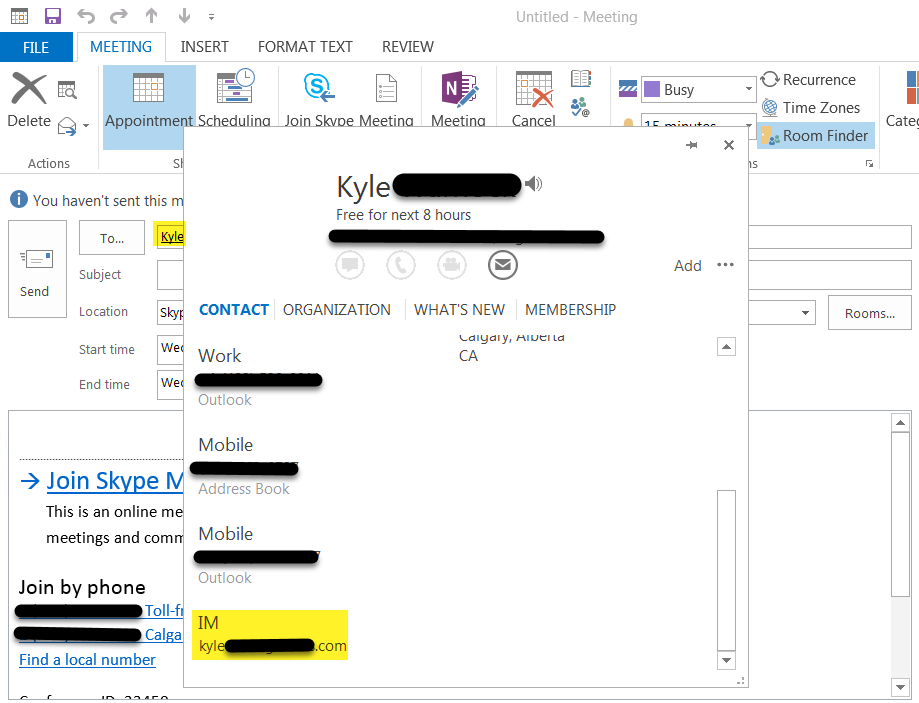 But wait, what if Outlook is using the Exchange GAL to populate the approved sip address list for the bypass the lobby meeting option? As you can see from the Topology Diagram we aren't syncing any attributes back to the Account Forest and as such the sip address is not listed in the Exchange E-mail addresses.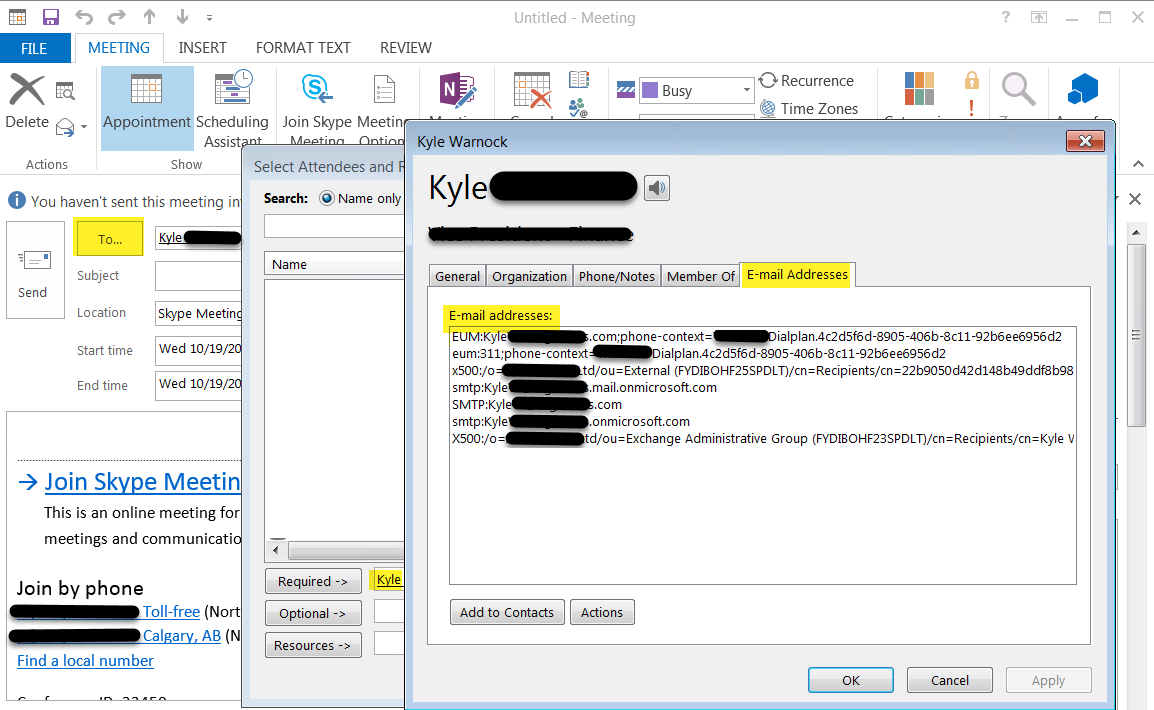 Simple enough fix, let's manually populate the proxyAddresses with the "SIP:usersipaddress".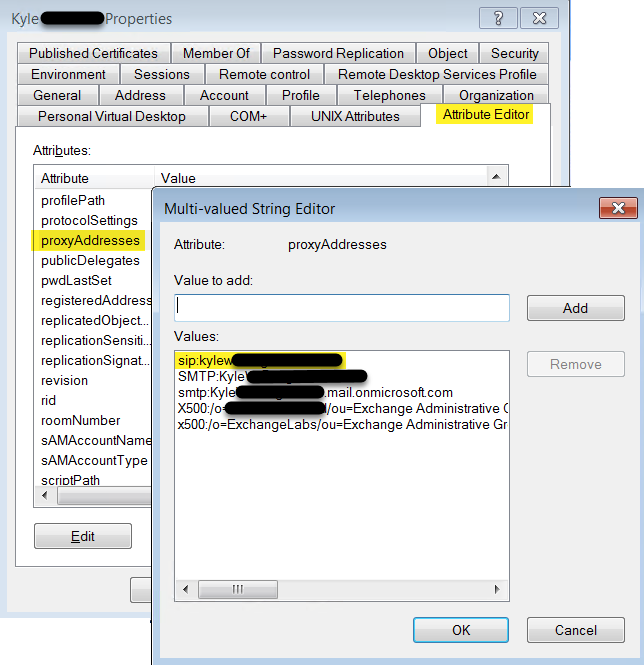 Now we see the sip address entry on the Exchange GAL and the user is able to bypass the lobby when listed as one of the "People I invite from my company".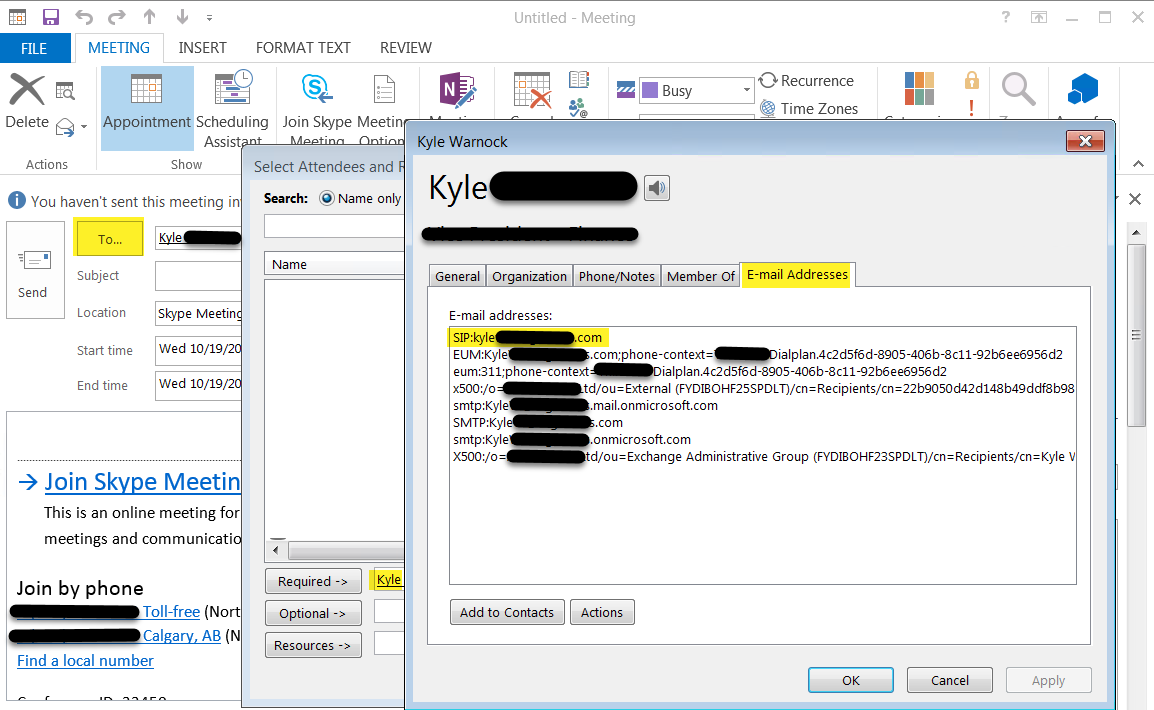 To Recap:
When "Anyone from my organization" is selected, a flag is set to match the sip domains configured on the Skype for Business server side.
When "People I invite from my company" is selected, the Outlook Skype Meeting Add-In populates an authorized list of invitees based on sip addresses listed in the Exchange GAL and not the Contact Card.