A journey for your amusement:
December 2012: I submitted my first Lync Server 2013 (RTM) bug. The problem was when an organization enabled for federation with a conferencing policy allowing to invite anonymous users and a meeting organizer had an External Access Policy disabling federated user access. The result would be an external participant could join this meeting if using the web app, but would fail to join if using the desktop client.
April 2015: Scott Stubberfield posted: Anonymous join from Skype for Business and Lync clients. Working directly with Scott, we determined the issue was due to federation being disabled and the external participant was receive a SIP 403 response code, the desktop client was only configured to attempt anonymous join if it received a 504 or 404 response code.
October 2016: I finally got around to blogging about the issue as another client brought up the scenario again: Skype for Business anonymous join failure when meeting organizer is disabled for federation.
June 2017: Full circle, I was working on a Lync 2013 to Skype for Business upgrade project for the same customer that I discovered the bug back in 2012. Even more coincidental, Scott reached out asking if I was able to reproduce this issue and show the Development Team the problem in action.
Sept 2017: ~5 years and we have a fix! The Semi-Annual Channel (Targeted) Office 365 Click-to-Run build 8421.2079, released September 12 has the Skype for Business Non-security update: "Fix an issue where anonymous join users are blocked from joining when federation is disabled and anonymous join is not explicitly blocked by meeting organizer". A little disappointed it's not bold or flashing red text, but I'll take it!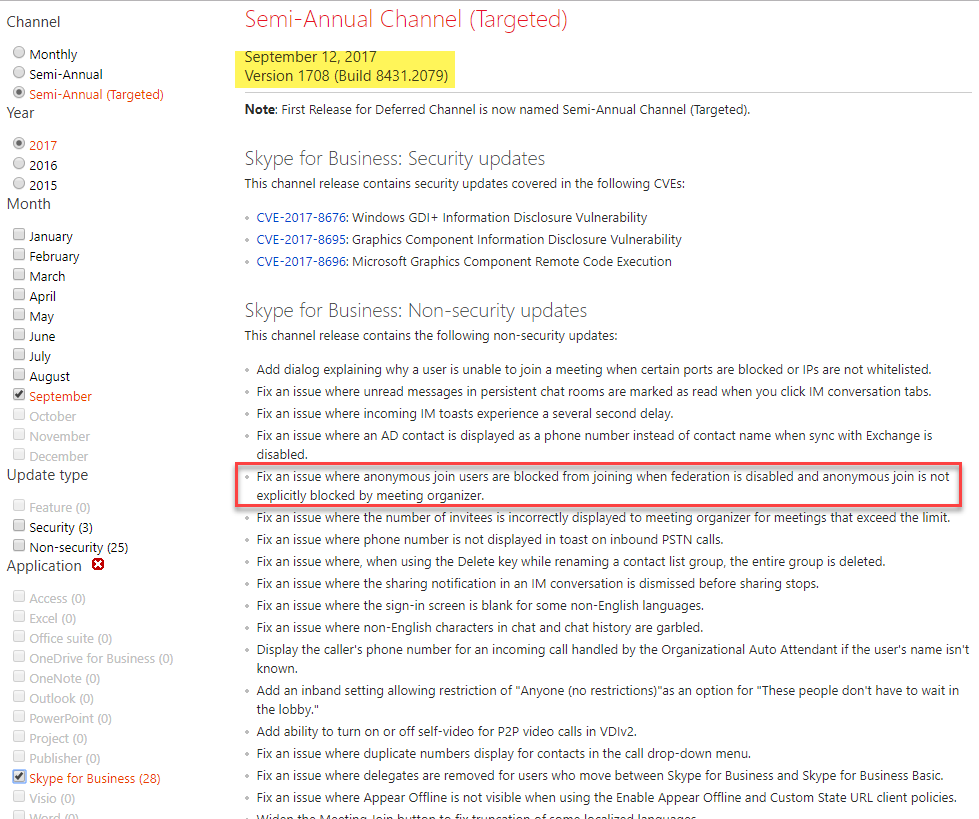 Federated user access disabled: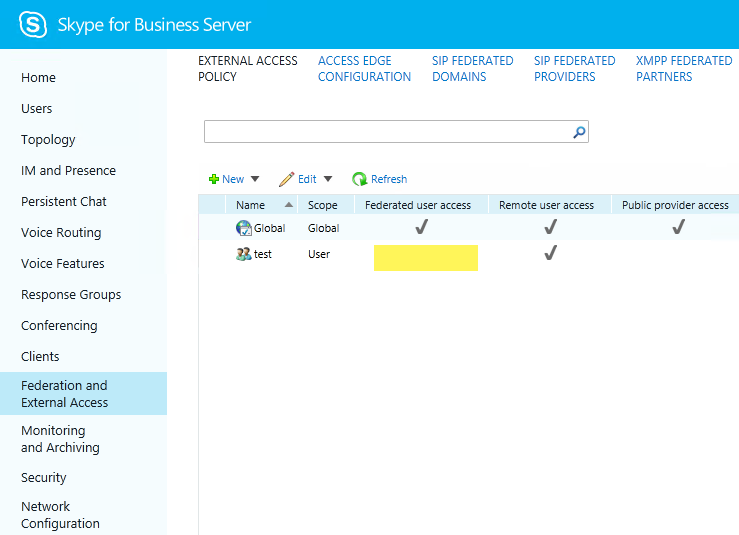 Allowed to invite anonymous users: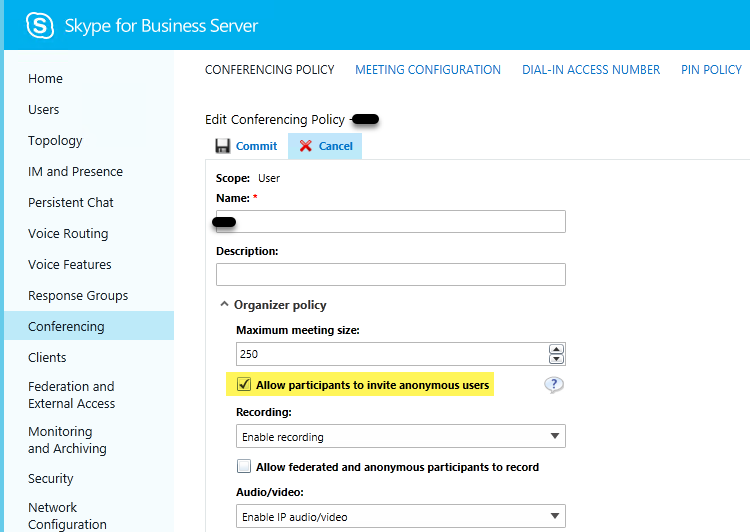 External participant:
Attempts to join meeting, gets a 403 Forbidden due to Organizer not enabled for federation
Client automatically sends a new invite with GUID@anonymouse.invalid and joins meeting as a Guest